Reality Jockeys
New York, NY (August 25, 2017) – The Film Society of Lincoln Center announces the complete details for the Convergence section of the 55th New York Film Festival, which will take place September 29 – October 1. The sixth edition of the highly anticipated annual program delves into the world of immersive storytelling via interactive experiences, featuring virtual reality, augmented reality, live labs and demos, and more.
"Our hope each year is to provide a forum for creators to show off their work to audiences who are ready and willing to play, explore, imagine, and experience," said NYFF Convergence programmer Matt Bolish. "Whether world premiering virtual reality pieces, or acting as the launching pad for new technologies, Convergence strives to bring NYFF audiences projects at the forefront of innovation."
Over the course of the first weekend of the festival, audiences can explore a multitude of non-traditional film experiences, including three Virtual Reality horror experiences from Dark Corner, highlighted by the World Premiere of their terrifying project Night Night; Sanctuaries of Silence, which takes viewers virtually through Olympic National Park in search of the quietest place in North America; Reality Jockeys, where audience members collaborate with the creators to form their own immersive, surreal virtual worlds; Virtual Virtual Reality, which imagines the purpose of humans in a future run by machines; and Look But With Love, Academy Award-winning filmmaker Sharmeen Obaid-Chinoy's VR documentary series exploring the lives of Pakistani citizens.
Complementing these experiential works is an exciting partnership with Lucasfilm to publicly present never-before-seen technology showcasing the future of Virtual Production, which harnesses the power of VR as a tool for filmmakers to compose shots, create virtual storyboards, and more. Its uses within the film community could be boundless, and creators of the technology will be on hand to participate in a conversation about its potential applications, followed by a demonstration allowing audiences to experience the system firsthand. As part of this, Convergence will also host a special workshop with handpicked industry creators, filmmakers, and cinematographers, allowing them to test out how it could be applied to their daily work.
Other highlights of Convergence include the return of Gamescape, an exploration of narrative games and the artists who make them—which this year focuses on the comeback of Full Motion Video with a selection of new, playable work from a number of creators; and De-Escalation Room, a live lab with Columbia University's Digital Storytelling Lab, where audiences will be allowed to take a peek into their process and actively participate in creating the group's latest project, which tackles the negative behavior of social media.
Convergence will take place Friday, September 29, from 3-6pm, and Saturday and Sunday, September 30 and October 1, from 12-6pm in the Elinor Bunin Munroe Film Center.
NYFF55 Special Events, as well as filmmaker talks and panels—including conversations with featured Convergence storytellers—will be announced in the coming weeks. As previously announced, the NYFF55 Opening Night is Richard Linklater's Last Flag Flying, Todd Haynes's Wonderstruck is Centerpiece, Woody Allen's Wonder Wheel is Closing Night, and the Retrospective honors Robert Mitchum's centenary. The complete lineup for the Main Slate can be found here, for Projections here, for Revivals here, and Spotlight on Documentary here.
The 18-day New York Film Festival highlights the best in world cinema, featuring works from celebrated filmmakers as well as fresh new talent. Convergence is programmed by Matt Bolish. The selection committee, chaired by Kent Jones, also includes Dennis Lim, FSLC Director of Programming; Florence Almozini, FSLC Associate Director of Programming; and Amy Taubin, contributing editor for Film Comment and Artforum.
All Convergence events are free and open to the public! Admittance for installations and experiences is available on a walk-up basis. Free tickets for talks will be distributed at the Elinor Bunin Munroe Film Center box office (144 West 65th Street, between Broadway and Amsterdam) on a first-come, first-served basis starting one hour prior to the event. Limit one ticket per person, subject to availability.
Tickets for the 55th New York Film Festival will go on sale September 10 at noon. Becoming a Film Society Member at the Film Buff Level or above provides attendees with the exclusive member ticket discount and brand new member benefits throughout NYFF. Learn more at filmlinc.org/membership.
NYFF55 CONVERGENCE EVENTS & DESCRIPTIONS
VIRTUAL REALITY PROJECTS
All VR projects take place Elinor Bunin Munroe Film Center (144 W 65th St.)
Dark Corner VR: Night Night, Mule, & Catatonic
The team at Dark Corner have made a name for themselves on 360-degree film projects that explore the boundaries of horror cinema by placing audiences in the center of thrilling—and often terrifying—scenarios. To celebrate the launch of the Dark Corner App, Convergence will feature the world premiere of their latest piece Night Night as well Dark Corner's Mule and Catatonic.
Night Night
Guy Shelmerdine, USA, 7m
World Premiere
Night Night takes you from the safety of your childhood bed to a clown filled nightmare dreamscape. A Dark Corner, MPC, and Unit Sofa production.
Mule
Guy Shelmerdine, USA, 6m
A thrilling, emotional journey through the last moments of a man's life. Choose your ending—do you want to be buried or cremated? A Dark Corner production.
Catatonic
Guy Shelmerdine, USA, 5m
This pioneering horror experience places you in the POV of a new patient as you are welcomed into a sinister psychiatric hospital. A Dark Corner & Here Be Dragons production.
Look But With Love – Episodes 1 & 2
Sharmeen Obaid-Chinoy, USA, 2017
Directed by Academy Award-winning filmmaker Sharmeen Obaid-Chinoy and presented by WITHIN, this documentary series follows extraordinary people in Pakistan actively working to change their communities through causes they care deeply about. From a doctor in the slums of Karachi who has dedicated his life to providing free emergency care to children, to a courageous community of women in Nowshera, the epicenter of the terrorist insurgency, Look But With Loveexplores the lives of Pakistan's most fearless and passionate citizens one story at a time. Audiences are invited to experience the first two episodes of this exciting project, "A Story of Women" and "A Story of Dance." The documentary is produced by SOC Films and Here Be Dragons, and will be available on the WITHIN app.
Reality Jockeys
Virtual Reality Experience
Vizor, Finland, 2017
At parties, DJs control the mood by selecting the music, and VJs set the ambience by displaying visuals on screens. With VR headsets such as the Oculus Rift, the experience is more than that, as everything around you can be changed on the fly. Finnish visual artists Fthr and Lintu specialize in creating surreal worlds in real time while interacting with the audience. Using custom software (Vizor Patches) and a variety of materials, they guide you through a trip that starts from nothing and ends in a living, breathing virtual world. Each participant walks away with a personalized piece that is saved on the web and can be relived at home.
Sanctuaries of Silence
Adam Loften and Emmanuel Vaughan-Lee, USA, 2017
Virtual Reality Project
One of the defining characteristics of virtual reality is its fully immersive nature: we gear up, covering our eyes and ears in order to briefly live another person's story. In Loften and Vaughan-Lee's piece, the story that we're asked to experience is that of silence itself, as told through the unique perspective of acoustic ecologist Gordon Hempton. "Sanctuaries of Silence" invites its audience to join Hempton as he travels through Olympic National Park, one of the quietest places in North America, searching for a place not impacted by noise pollution—which is fast becoming as threatened as any endangered species.
Virtual Virtual Reality
Tender Claws, USA, 2017
The brainchild of Tender Claws, the collective behind PRY (2015), Virtual Virtual Reality ponders humanity's purpose in a future where our jobs have been co-opted by machines. Will we be little more than relics, reminders…even pets? Activitude, a Virtual Labor System, is here to help, creating an A.I. manager that's a perfect match for your meaningfulness quotient. It's Inception meets Hitchhiker's Guide to the Galaxy meets The Wizard of Oz, only there is not just one wizard but a network of wizards living inside wizards, splitting themselves open like nesting dolls, pulling back infinite tiny curtains to reveal a churning multitude of unstable realities.
VR and the Future of Virtual Production by Lucasfilm
Demo and Talk
Rachel Rose, Jose Perez & Nick Rasmussen
From the depths of earth's oceans to galaxies far, far away, VR allows us to be anyone, go anywhere, and see anything. Lucasfilm and its visual effects division, Industrial Light & Magic, have harnessed the power of this medium to create a new Virtual Production toolset, allowing filmmakers to build and scout a virtual set, manipulate props, puppeteer characters and vehicles, even compose shots to create virtual storyboards. It's a game changing application that is easy to learn, allowing storytellers to focus on the elements that blend together to form great stories. The creators of the toolset will participate in a conversation about the development of the platform and its potential to impact the filmmaking process, followed on Saturday by a public demonstration that will allow audiences to experience the system first hand.
EXPERIENCES AND TALKS
Arilyn
Augmented Reality Installation
With Augmented Reality, which superimposes images, video, and other content onto our flesh and bone world, the line between the virtual and the real can blur to the point of being indistinguishable—with little more than a cell phone. Helsinki-based Arylin has created a number of installations and activations that leverage the power of AR to great effect: paintings that come to life and everyday objects that spawn interactive videos. A number of these pieces will be on display throughout the festival venues—simply download the Arilyn app and look for this symbol (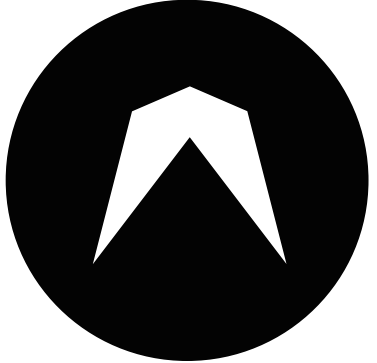 ) to experience AR for yourself.
Gamescape: The Revenge of Full Motion Video
It's 1983. You find yourself in an arcade in the 'burbs. Among the future classics—Galaga, Space Invaders, Donkey Kong—you find something different: Sega's Astron Belt or Cinematronics' Dragon's Lair, games that eschewed pixelated sprites for video and vivid animation. Full Motion Video games were movies you could play—to a point: the technical execution left something to be desired. Games were unreliable, systems crashed, and FMV all but disappeared. But FMV is making a comeback as creators breathe new life into this 35-year-old form. The 2017 edition of Gamescape celebrates some of the best new FMV work and looks back on titles both famous and infamous from the golden age of the arcade. GameScape is co-curated by Clara Fernandez-Vara, of the NYU Game Lab.
Featuring:
Her Story (Sam Barlow, UK, 2015)
Mind Trapped (Claire Carre, USA, 2017)
Loop Record (Nicolai Troshinsky, Spain, 2017)
PRY (Tender Claws, 2015)
Cibele (Nina Freeman, 2016)
Last Night (Dejobaan Games, 2018)
De-Escalation Room: Live Lab with Columbia Digital Storytelling Lab
Talk and Rapid Prototyping Session
Presented by Lance Weiler
Founded in 2014, Columbia University's Digital Storytelling Lab was created to explore ways of telling stories that incorporate technology and disciplines from across the humanities. A champion of iterative, collaborative design, the DSL will pull back the curtain on its creative process during this special session, and invite the festival audience to become participants in developing the group's next project, the De-Escalation Room. A collaboration with SAFELab, the De-Escalation Room aims to create an immersive storytelling space that reckons with the negative behaviors of social media, forcing its players to work together to defuse an otherwise dangerous situation.
Sunday October 1, 2017
FILM SOCIETY OF LINCOLN CENTER
The Film Society of Lincoln Center is devoted to supporting the art and elevating the craft of cinema. The only branch of the world-renowned arts complex Lincoln Center to shine a light on the everlasting yet evolving importance of the moving image, this nonprofit organization was founded in 1969 to celebrate American and international film. Via year-round programming and discussions; its annual New York Film Festival; and its publications, including Film Comment, the U.S.'s premier magazine about films and film culture, the Film Society endeavors to make the discussion and appreciation of cinema accessible to a broader audience, as well as to ensure that it will remain an essential art form for years to come.
The Film Society receives generous, year-round support from Shutterstock, the National Endowment for the Arts, and the New York State Council on the Arts with the support of Governor Andrew M. Cuomo and the New York State Legislature. American Airlines is the Official Airline of the Film Society of Lincoln Center.
Support for the New York Film Festival is generously provided by Official Partners HBO® and The New York Times, Benefactor Partners Verizon, FilmStruck, The Village Voice, Dolby, and illy caffé, Hospitality Partners Loews Regency New York and RowNYC, and Supporting Partners MUBI, Tito's Handmade Vodka, Alfa Romeo USA, Fiji Water, Manhattan Portage. WABC-7, WNET New York Public Media, Variety, The Hollywood Reporter, Deadline Hollywood, JCDecaux, and The Mayor's Office of Media and Entertainment serve as Media Sponsors.
For more information, visit www.filmlinc.org and follow @filmlinc on Twitter. For media specific inquiries regarding the Film Society of Lincoln Center, please contact:
Rachel Allen
[email protected]
212-875-5423